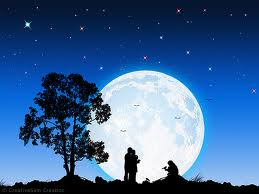 Because this is such a day of doubt and uncertainty, I want to ask the important question:  "What would happen today if everyone believed on the Lord Jesus Christ?"  If there was a dramatic revival across our land, and everyone would trust Christ as their Savior; what would be the results?  Would it make a real difference in the way people live?  I have no doubts whatsoever about the answer!  There are many things that would happen, but I only want to touch on a few, of the more practical ones today.
Firstly:  Believing on the Lord Jesus Christ, would cause many o pay their old debts.  Only a number of months ago, a great revival broke out inSaskatchewan. People who had cheated and stolen, and in whom, many store Managers, had given up all hope of ever getting their money back: After these people had believed on Christ and turned heir lives over to Him, they flocked back to the stores at such a rate, to pay their old debts, that all the store owners, could hardly believe their eyes.  
 Secondly:  If everyone believed on Christ sexual morality would be reduced drastically.  So many books and movies today, are nothing but drippings of a broken sewer.  But let these same people, who feed their minds and souls on such filth, take Christ into their lives, and these same people, would soon demand the removal from the screen and press, that which contributes to sexual immorality.  It seems rather silly that we should go all out to keep our rivers and streams pure, and yet do nothing to keep our minds and souls pure.
Thirdly:  If all believed on the Lord Jesus Christ, it would cut the divorce rate drastically:   The breaking up of marriages, where innocent children are made to suffer, is increasing at such an alarming rate, that in some places, it is one out of three, in others, two out of three marriages go on the rocks.  But statistics also reveal that in homes where Father and Mother honor Christ, and are saved, it is one, out of 5000.
Fourthly:  If everyone believed on the Lord Jesus Christ Juvenile crime would be drastically reduced.  J. Edgar Hoover of the FBI said "a child brought up in Sunday School is seldom brought up in court."  It is almost unheard of in a homed where Jesus Christ is loved and revered, and where this love is passed on to the children, to see these same children, become associated with Juvenile crime.
Fifthly:  If everyone believed on Christ, there sense of values would be changing drastically.  Present day values tend to count "self" as most important, "others" a poor second, and "Christ" last.  It is this basic selfishness in us, that cause wars, and causes us to close our eyes, to the starving millions in underdeveloped countries.  Remember, it was not Atheists, but people who had their values changed through the love of Christ that built hospitals and schools, and went out-of their way to help the leper and other unfortunates.  When a person has Christ living in their heart, it becomes Christ first, others second, and self last; and it is only a sense of values like this, that could possibly bring peace and harmony to our world.
 Last of all:  If all believed on the Lord Jesus Christ, it would give happiness and peace, to the people.  So many people do not have inward peace and happiness.  Such questions as "Who Am I?" What Am I?" "Where Am I Going?" "What Am I Doing Here?" "Absolutely puzzles them, and at times fills their hearts with fear.  But believing on the Lord Jesus Christ, answers these questions.  Faith in Christ takes the emptiness and fear, out of our hearts and fills them with the Love of God.  Christ makes us realize that he has made us for himself, to Love Him and Worship Him.
Invite Christ into your heart today.  Ask Him to become your personal Savior, and He will not only make you a better person, but He will give you something, that neither the threat of a hydrogen bomb, or even death, can destroy.  The Bible says:  "If we believe on the Lord Jesus Christ, thou shall be saved."
He is only A Prayer Away
Pastor Bob