What Mean These Stones?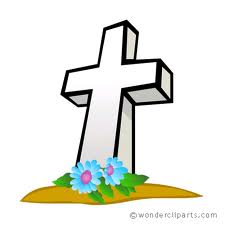 "When your children shall ask their fathers in time to come, saying, What mean these stones? Then ye shall let your children know."(Joshua 4:21-22)
The poet George Santayana once said, "Those who cannot learn from history are doomed to repeat it." In the life of every nation, there are "memories" that must be preserved if that nation is to retain an awareness of its unique role among the nations of the world–indeed, among the long list of nations throughout history.
Long ago, God Himself instituted "memorials" so that the key events of history might be remembered. The rainbow was to remind God of His covenant to preserve life on the earth after the awful destruction of the Flood (Genesis 9:8-17). Jacob set up a stone after he had seen the ladder and spoken with the angel of the Lord (Genesis 28:12-22). Joseph insisted that the children of Israel take his bones with them into the land of promise (Genesis 50:25).
In our text, Joshua is told by the Lord to take 12 stones out of Jordan and make a monument to commemorate the beginning fulfillment of the promise made to Abraham centuries earlier. That day, Israel was to enter the "promised land" and start its conquest of Canaan.
The Memorial Day that we celebrate in the United States began with the ending of the Civil War. Since then, our country has added many memorials. Each of them, whether a mere plaque, a lone statue to a notable person, or a vast and sweeping edifice, are all intended to "remember" some significant event and the people who made history during that time. Typically, we honor the dead who paid the ultimate price that we might live on–and we should. There are others, though, whose sacrifices in time and treasure were enormous. May our thanks this day "remember" all of them.
Thanks For Your Sacrifice.
He is Only A Prayer Away!
Pastor Bob