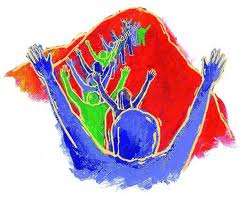 "Ye also, as lively stones, are built up a spiritual house, an holy priesthood, to offer up spiritual sacrifices, acceptable to God by Jesus Christ." (1 Peter 2:5)
In the Old Testament theocracy of Israel, it was the responsibility of the Levitical priesthood to be "daily ministering and offering oftentimes the same sacrifices" in atonement for the sins of the people, and this continued until Jesus Christ "offered one sacrifice for sins for ever" (Hebrews 10:11-12). The old priesthood has now been set aside. Only the sacrifice of Christ and our identification with Him through faith is acceptable for our salvation.
Nevertheless, there is a new priesthood–a spiritual priesthood offering spiritual sacrifices–and it is vital that we who are now His priests offer sacrifices that are acceptable and pleasing to God. The first and most basic sacrifice is set forth in one of the Bible's key verses: "I beseech you therefore, brethren, by the mercies of God, that ye present your bodies a living sacrifice, holy, acceptable unto God, which is your reasonable service" (Romans 12:1).
Three other acceptable sacrifices are outlined in the concluding chapter of Hebrews. "By him therefore let us offer the sacrifice of praise to God continually, that is, the fruit of our lips giving thanks to his name. But to do good and to communicate forget not: for with such sacrifices God is well pleased" (Hebrews 13:15-16).
The continual offering of praise to God, in all circumstances acknowledging His wisdom and goodness, is an acceptable sacrifice. Doing good works–not for our salvation but because of our salvation–is acceptable. So is "communicating" (Greek, koinonia)–sharing what we have with others. With these sacrifices, God is "well pleased." It is our high privilege as His holy priesthood to offer up these spiritual sacrifices.
The God Who inhabits your Praise       
is only A Prayer Away!
Pastor Bob