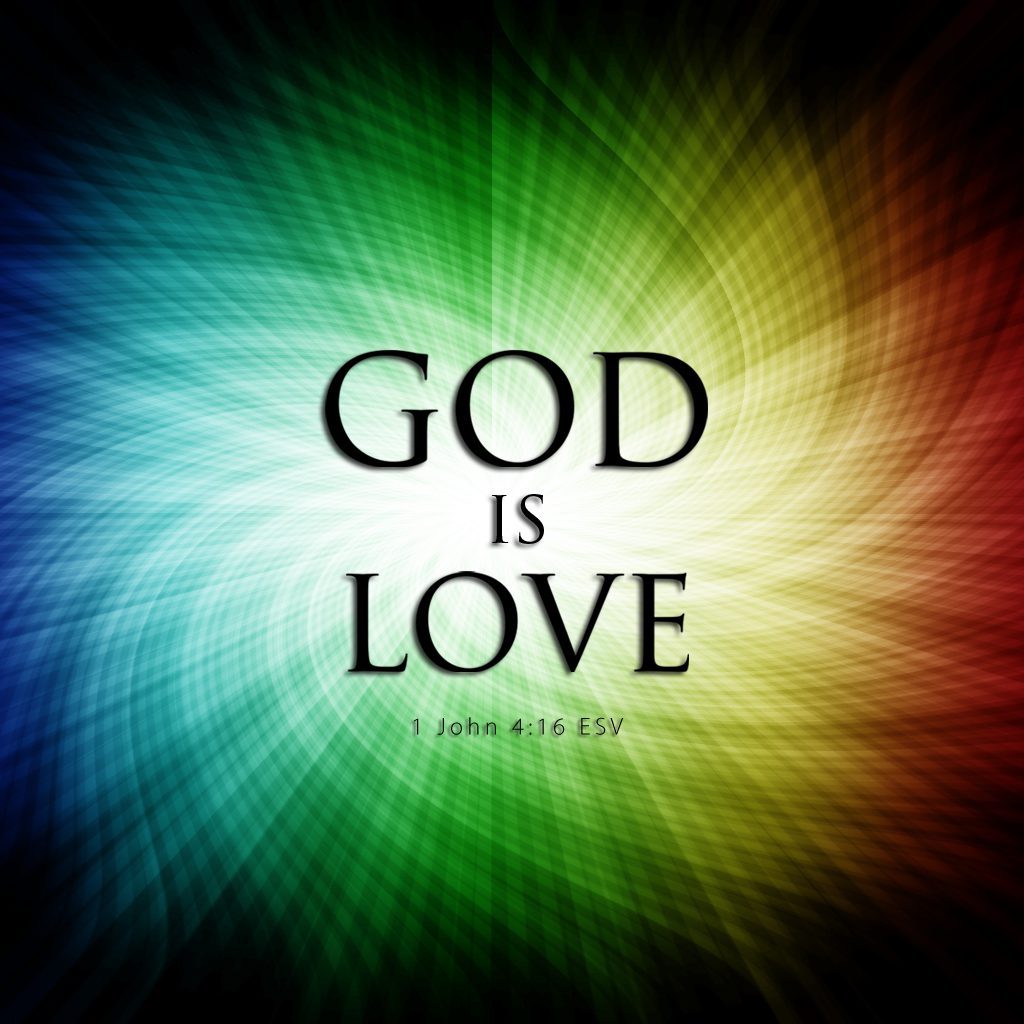 1 John 4:8
My subject is; The Greatest Sentence that was ever written! Of course that sentence is in the Bible. All the greatest sentences are in the Bible. The Bible has a way of putting more in a single sentence than other writers can put in a whole book.
In WordPerfect This sentence has in it but three words. One word has 4 letters, one 3, and the other 2. Yet these 9 letters contain so much truth that the world has been pondering them for 200 centuries and has not gotten to the bottom of them yet. Thousands of volumes and millions of words have been written about them. That sentence is: "God Is Love." That sentence sums up the whole contents of the Bible. It is the subject of the Bible from beginning to end and every chapter in between.
The Bible is simply God's Love Story; the story of the love of a holy God to a sinful world. That is the most amazing thing in the Bible. The people who criticize the Bible the most read in the least. And they tried to tell us that the Bible is full of things impossible to believe. But I know of nothing else solo impossible to believe is that a holy God should love a sinful world and should love such individuals as you when I asked the Bible says he does and not tell us so. As impossible as it might be to for some to believe that God loves them, it is true.
There is mighty power in this one short sentence; power to break the hardest part. I hope we will break some of your hurts today as you think of the fact that God Loves You.
I do not have time to write at any length on this greatest sentence of the Bible, God Is Love; but I do want to make two very important comments about it.
First: God Showed That He Is Love By Giving His Son To Die For Our Sins.
"Greater love has no man than this that a man lay down his life for his friend. But God: commended [proved] His love towards us in that while we were yet sinners Christ died for us."
God looked down upon this lost world, upon you and me and saw that there was only one thing that could save us from the penalty of our sins and that was the death of his only son." God so loved the world that he gave his only begotten son," the Scripture say," that whoever believes in him should not perish but have everlasting life." The lash, the spear, the thorns, the nails that pierced the body of Jesus also pierced the great heart of God. But He was willing to let his son died in agony and shame that we might inherit everlasting life. God Is Love.
Secondly; God Shows That He Is Love By Pardoning Sin.
The Scripture say that," if we confess our sins He is faithful and just to forgive us our sins and cleanse us from all unrighteousness." God is so holy that he hates sin in its every shape and form. But He tells us clearly and plainly that he will pardon any sinner no matter how deep and dark their sins may be, if they but confess their sins to Him and ask Him for mercy." He that comes to me I will in no wise cast out," he says," I will abundantly pardon."
In conclusion, if a person refuses to come, if they insist on holding to their sin, God in His love cannot forgive them. What are you going to do with His Love? Accept it I trust. Receive it as your very own. It's yours for the asking. I cannot understand how any man; woman or young person would want to reject it. Receive Jesus Christ God's love gift to this world. Ask him to live in your heart personally, right now today! And you will discover no only that, God Is Love but that God loves you!
He's Only a Prayer Away
Pastor Bob