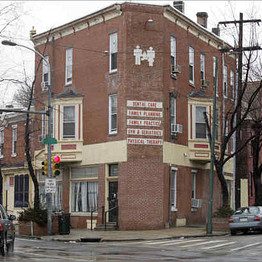 Warning: This article is about Abortion and may  be unpleasant to some.
The year 2011 marks the 38th year since the infamous Roe v. Wade decision was made law by the Supreme Court of the land; a day that shall certainly live in infamy. This decision made on the grounds of 'privacy,' opened the floodgates for abortion in America that to date has taken some 35 million innocent lives. That is approximately the population of Canada.
In their wisdom the supreme justices thought that their majority rule would end the national debate on abortion. How intellectually and morally wrong they were.  Four thousand babies die almost every day in abortion mills; that is 20% of all babies born in America. In New York City it's over 40% and among blacks in the same city it's over 60%; meaning the abortion mills are still grinding.
In recent days, two horrifying accounts of abortion have gripped the human conscience. From Australia, news came of a couple who had aborted twin boys, just because they wanted a baby girl. Having three sons already, the couple aborted the twins because they want a daughter after the death of a previous baby girl who died shortly after birth.
And several days ago the bone chilling news of the doctor in Philadelphia who has been charged with eight counts of murder in the deaths of a patient and seven babies who were born alive and then killed with scissors.  
Working out of his Philadelphia office (pictured), Dr. Kermit Gosnell, 69, made millions of dollars over 30 years, performing as many illegal, late-term abortions as he could.
Gosnell would force the live birth of viable babies in the sixth, seventh, eighth month of pregnancy and then kill the babies by cutting into the back of the neck with scissors, severing their spinal cord.
Bags and bottles holding aborted fetuses were scattered throughout the building. Jars lined shelves, with severed feet that he kept for no medical purpose.
Upon hearing the gory story it sounded like a scene out of a Boris Karloff movie or Nazi war doctor Josef Mengele, 'the angel of death.' 
The city of brotherly love was certainly not doing its duty to protect its citizens here. How could such a climate if death thrives in a city for over 40 years and those responsible not see it. This is a "blood libel" of the first degree. This is innocent blood of mothers and babies crying from the ground asking, "Why! Why!"
 The dark truth is that a host of government health bureaucrats took a look no-evil see no-evil stance; until, that is, a 281 page grand jury report  finally exposed the infanticide factory and its  'death panel' of unlicensed, untrained Kervorkians  masquerading as advocates of privacy and choice.
Evidently the Hippocratic Oath of "to do no harm" meant nothing to them.  But how silly of me to be so practical: abortion doctors and politicians don't consider that oath applicable any more.
 I can hear the spin doctors now using every euphemism they can find to call abortion everything but what it is, the taking of innocent human life.
The Christian revulsion over abortion and the destruction of human life is based in the knowledge that God is the Author of all life and of every life, without exception. Abortion is the business of death, and it is the great wound that runs through the nation's conscience. These shocking accounts may sear their way into the nation's collective conscience, but unless the basic logic of abortion rights is overturned, such accounts will erupt again and again.
Once we buy into the logic of abortion, there is no end to its trail of tears. In the case of the Australian couple, a professor of medicine commented that they should be able to select the gender of their baby after aborting the twin boys. "I can't see how it could possibly hurt anyone."
If it happened in Philadelphia — it's happening in other cities across America as well. How bad is it? We don't know because those statistics are not collected and made public. Why is it that a government that wants to regulate banks, health care, plane crashes, cars and dog food doesn't vigourously  regulate Abortion Clinics: because they want to stay in power! If the Philadelphia clinic was forced to make its statistics public quarterly or annually and those statistics verified by accountable public servants, this blood-letting would not have happened.
Is it any wonder that women suffer trauma after having an abortion? The psychological guilt and sorrow following the termination of a pregnancy is called post-abortion syndrome. One young lady who shared her feelings, said, "I envy a mother who goes to weep beside her baby's grave; because she knows where it is laid, and remembers how it looked in life, and is not ashamed to say, "I have lost a child." And when I hear mothers lamenting over such a loss, I pity them indeed; but I feel like saying to them, 'You think you are deeply afflicted, but your trouble is really light, because it is not mingled with remorse, and you are not to blame for the infant's death.' Truly, all sorrow that I have ever known or heard of is not to be compared with my sorrow, and that of others who have sinned in like manner!"
Abortion is not the unforgiveable sin,                                                  
but it does leave its scars.                                                             
Thank God He Is Merciful To All Who Turn To Him.
He Is Only A Prayer Away!
Pastor Bob