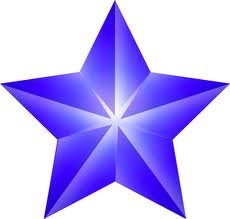 "But God, who is rich in mercy, because of His great love with which He loved us, even when we were dead in trespasses, made us alive together with Christ (by grace you have been saved), 6and raised us up together, and made us sit together in the heavenly places in Christ Jesus, that in the ages to come He might show the exceeding riches of His grace in His kindness toward us in Christ Jesus.  For by grace you have been saved through faith, and that not of yourselves; it is the gift of God."
Don't expect too much from Christmas and you won't be disappointed in Christmas. When Christmas becomes all about, "gimme, gimme, my name is Jimmy," than all is lost when it comes to the real joy of Christ's birthday
Are you hoping for the perfect, fairy-tale Christmas this year? You know the kind I mean; the kind that you see and read about in flashy magazines,  that picture award-winning house decorations that people drive for miles to come and see; where inside the house is just as elaborate and dazzling as the outside; with colorful decorations and wall to wall presents; with family gatherings and parties filled with laughter; with tables groaning under the weight of mouth-watering foods; with everyone excited about receiving the perfect gift(s); while you're praying under your breath that your budget won't sink out of sight into the deep red abyss of the post-Christmas blues.
Odds are the next numbers of pre-Christmas days aren't going to run that smoothly. There never seems to be enough money; gatherings and parties often have as much tension as laughter; rivalries and jealousies don't suddenly melt away; and those presents your kids wanted on December 7 are not the ones they now want on December 24!
Maybe that's the heart of our problem. We mistakenly think we can only have a perfect Christmas if everything goes perfect, if we can avoid any problems in December. The trouble is we'll never have that kind of December in this world. There will always be problems of one sort or other: unemployment, health problems, or they went to another party rather than yours, or loved ones who won't be with us this year.
But despite these obstacles, you can enjoy a Christmas filled with joy, peace and hope. This devotional is simply a friendly reminder that Christmas can be all that you want it to be even in the middle of the chaos of life if you keep the   proper focus and attitude. Don't let yourself get melted down and poured into the gimmee mold.  No matter what you get or do not get for Christmas, remember that it's not all about you; it's all about Him! He's the Reason for the Season. A little baby was born in a far-a-way insignificant town called Bethlehem so that we might have eternal life through His death, burial, resurrection and coming again.  He is God's gift to mankind. That is why every Christmas is so special and can be an exceptional one.
He's Only a Prayer Away
Pastor Bob